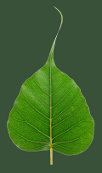 Please support Dharma Seed with a 2023 year-end gift.
Your donations allow us to offer these teachings online to all.



The greatest gift is the
gift of the teachings

Retreat Dharma Talks

Waking Up to the Peace in Our Hearts: Monastic Retreat

2013-05-03 (10 days) Insight Meditation Society - Retreat Center



2013-05-03 A Terrain Beyond Boundaries 5:42
Ayya Medhanandi
Use the practice to understand the boundaries, structures, and limits of our lives to locate that terrain within us which is beyond boundaries. We go to it by inclining the mind towards stopping, taking precepts and fully arriving in the present, in the sanctuary of now. We stop in the silence and with curiousity and wonder, investigate the true meaning of our life.

2013-05-04 When the Canoe Starts to Tip 30:22
Ayya Medhanandi
Right mindfulness developed with meticulous appreciative attention on the breath enables us to tame the wilderness of the mind. If we are careening off course – just when the canoe starts to tip – we notice and immediately rebalance, regaining awareness and sustaining it as best we can. We continue to polish the mirror of the mind each moment, discovering the joy of seeing its true nature: impermanent, imperfect and empty. With nothing to hold onto in the world, we are free to enter the shrine of Truth.

2013-05-11 The Buddha's Positioning System (BPS) 48:45
Ayya Medhanandi
The Buddha gives us coordinates to guide us in our practice, to get our bearings in this world so that we can realize what we are carrying and where we are going. We have the gift of mindfulness, the gift of wisdom or the ability to see wisely, and the gift of forbearance - a heroic patience. Bearing with and enduring every obstacle, we are the warriors of truth, winning the highest peace for ourselves and all the world.