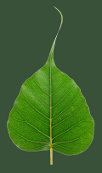 Please support Dharma Seed with a 2022 year-end gift.
Your donations allow us to offer these teachings online to all.



The greatest gift is the
gift of the teachings

Retreat Dharma Talks

February Insight Meditation - 1 Month Retreat

2013-02-03 (29 days) Spirit Rock Meditation Center



2013-02-04 An Ode to Mindfulness 58:21
James Baraz
Why did the Buddha describe mindfulness as the direct path to overcome sorrow and lamentation, end suffering, discontent and realize the highest happiness? This talk reminds us what mindfulness practice is, why it is so profound and describes attitudes that optimally support mindfulness practice.

2013-02-06 The Five Hindrances 61:05
Tempel Smith
The hindrances arise naturally within our practice. Developing mindfulness while the hindrances are present both brings in wisdom and transforms the underlying conditions.

2013-02-07 Self and Proliferation 61:04
Guy Armstrong
The ongoing re-generation of the sense of self is reinforced by our tendency to proliferating thoughts. This tendency is explored through the Honeyball Sutta (Majjhima 18).