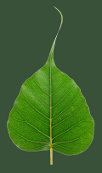 Please support Dharma Seed with a 2023 year-end gift.
Your donations allow us to offer these teachings online to all.



The greatest gift is the
gift of the teachings

Retreat Dharma Talks

From the Breath to Spacious Awareness

2015-06-15 (7 days) Spirit Rock Meditation Center



2015-06-16 Concentration (Samadhi) Practice 58:01
Donald Rothberg
A practically-based exploration of the nature of concentration and its place in practice, how to practice concentration (complementing the morning instructions), five challenges of concentration practice and how to work with them, and the relationship of concentration and insight practice.

2015-06-18 From Insight Practice to Spacious Awareness 60:49
Donald Rothberg
We examine practicing with the Three Characteristics, particularly with Dukkha (suffering) and anatta (not-self). Then we explore "spacious awareness," a type of non-conceptual awareness beyond the splits of knower and known, particularly in the teachings of the Buddha and the Thai Forest tradition, with some reference to Tibetan and Zen traditions. Thirdly, we outline a number of ways to access this kind of awareness.