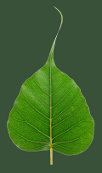 Please support Dharma Seed with a 2023 year-end gift.
Your donations allow us to offer these teachings online to all.



The greatest gift is the
gift of the teachings

Retreat Dharma Talks

Finding Freedom in the Body

2015-09-14 (7 days) Spirit Rock Meditation Center



2015-09-19 Guided Meditation on the Elements 36:58
Bob Stahl
Exploring Solidity, Liquidity, Motion, and Temperature in the body and the world. The barriers of separation begin to dissolve and the sense of interconnections arises.