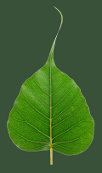 The greatest gift is the
gift of the teachings

Retreat Dharma Talks

December 2017 Retreat

2017-12-22 (10 days) Phu Tara Faa



2017-12-23 Nourishment and Natural Repose 59:57
Ajahn Sucitto
Shifting gears from the fast paced speed of the world we're invited to take up nutriment for careful attention – yoniso manasikara – to dispel hindrances. Widening the focus of attention and mindfulness of the whole body allows mindfulness and concentration to naturally develop.

2017-12-23 Suitable Themes - Crystalizing the 1st Noble Truth 39:57
Ajahn Sucitto
Most of the time you might realize that you can't meditate! This is why we have to go back to the beginning, not just once but repeatedly. Maintaining the field of awareness without getting involved with content is the beginning. Acceptance without adopting.

2017-12-24 Skilful Use of Puja 29:53
Ajahn Sucitto
Open the heart, connect to the field of practice started by the Buddha 2500 years ago. Tune in to the sense of lineage and connection. This gives rise to inspiration, faith, gratitude.

2017-12-25 The Khandha, me and Existence 60:22
Ajahn Sucitto
The Buddha's teaching is aimed at liberation from suffering – the way out is through complete abandonment of clinging. Basic remedy is to pause – this is just an organic system operating, there's nothing wrong with you. It's not personal. Don't follow the message of mind consciousness, follow the direct experience of the body.