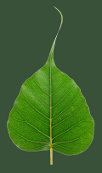 Please support Dharma Seed with a 2023 year-end gift.
Your donations allow us to offer these teachings online to all.



The greatest gift is the
gift of the teachings

Retreat Dharma Talks

Three-Month Retreat - Part 1

This six-week partial of the three-month course is a special time for practice. Because of its extended length and ongoing guidance, it is an opportunity for students to deepen the powers of concentration, wisdom and compassion. Based on the meditation instructions of Mahāsi Sayadaw and supplemented by a range of skillful means, this silent retreat will encourage a balanced attitude of relaxation and alertness, and the continuity of practice based on the Buddha's Four Foundations of Mindfulness.

2019-09-10 (43 days) Insight Meditation Society - Retreat Center



2019-09-19 Morning Instructions 59:40
Jill Shepherd
Review of the meditation instructions so far, moving from the anchor and opening to whatever aspect of experience is predominant.

2019-09-19 Working with Difficult Emotions 60:18
Guy Armstrong
Describes ways to work with difficult emotions in general. Offers particular guidance on meditating with the states of desire, anger, self-judgment, grief, and fear.