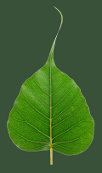 The greatest gift is the
gift of the teachings

Retreat Dharma Talks

Forest Refuge April Retreat Online

For the month of April, Caroline Jones and Oren Jay Sofer will be offering Dhamma teachings online as part of their previously scheduled Forest Refuge Retreat.

2020-04-02 (29 days) Insight Meditation Society - Forest Refuge



2020-04-07 Coming Home in the Body 47:29
Oren Jay Sofer
Exploring our relationship with the body as a resource for practice and a doorway to liberation. Link to poem read at the end: https://www.orenjaysofer.com/blog/trust

2020-04-14 A Strong and Flexible mind (part 1): Patience 47:09
Oren Jay Sofer
Patience is said to lead the way to enlightenment. Why? Dhamma practice goes against the grain of ordinary life and against the acquiring tendencies of the mind. This talk explores the value of patience and how to we turn the mind towards the spacious flexibility of patience.

2020-04-15 Question & Answer 30:35
Oren Jay Sofer
Open Q&A covering topics such as: anchor vs. choiceless awareness; loss of concentration and self-judgment; patience vs. avoidance.