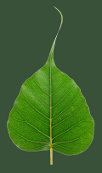 The greatest gift is the
gift of the teachings

Retreat Dharma Talks

By Love Alone

Day of Mindfulness, Toronto Theravada Buddhist Community - Vipassana, metta and samatha practice

2021-06-27 (1 day) Toronto Theravada Buddhist Community (TBC)



2021-06-27 By Love Alone 29:37
Ayya Medhanandi
Patience, humility, and compassion serve as the mind's compass to enlightened wisdom and unconditional love. Breath by breath, we triumph over hateful feelings until the pain of others becomes unbearable to us. It's an exalted work of heroic proportions, accomplished through undaunted perseverance, forgiveness, and trust, revealing the jewel within our own heart.