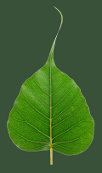 The greatest gift is the
gift of the teachings

Retreat Dharma Talks

March, 2023

2023-03-01 (31 days) Insight Meditation Society - Forest Refuge



2023-03-06 Metta hindrances 58:30
Rebecca Bradshaw
How the hindrances arise in metta practice, and how to meet them with mindfulness and antidotes. Especially focuses on the near and far neighbors of attached love and aversion.

2023-03-15 Eddie Would Go 43:07
Devon Hase
Reflections on Compassion, including stories from practicing in Hawai'i and in Bodhgaya with the 17th Karmapa.