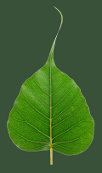 The greatest gift is the
gift of the teachings

Retreat Dharma Talks

January 2008 at IMS - Forest Refuge

2008-01-01 (31 days) Insight Meditation Society - Forest Refuge



2008-01-24 Going For Refuge 54:51
Chas DiCapua
What is it we are taking refuge from? Where do we find refuge? What is our relationship to taking refuge in the Buddha, Dharma, Sangha? The investigation of these questions is a practice in and of itself.