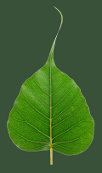 The greatest gift is the
gift of the teachings

Retreat Dharma Talks

Standing Firm in That Which You Are: Mindfulness of the Body

2008-09-30 (6 days) Spirit Rock Meditation Center



2008-10-01 Finding Refuge 43:49
Mary Grace Orr
How do we find refuge in our busy, insane world? Curiosity, confidence and contentment lead us to ease and a lessening of suffering.

2008-10-02 The Path Within 32 Parts Of The Body 62:16
Bob Stahl
This is a retreat talk on the journey of awakening, the challenges that come up in practice and the potentials for experiencing freedom. There is also a talk on the 32 parts of the body meditations, the practice, the history and its benefits.