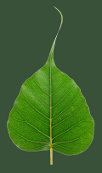 The greatest gift is the
gift of the teachings

Retreat Dharma Talks

Monday and Wednesday Talks

Regular weekly talks given at the lower Spirit Rock meditation hall

Spirit Rock Meditation Center



2004-05-03 Enjoying The Fruits Of Meditation 53:07
Jack Kornfield
How to recognize, embody and enjoy the fruits of spiritual life. How to allow joy, trust, steadiness, wisdom, well being and compassion to blossom in our body and heart. How to enjoy them and let them fill our life.

2004-10-23 Faith 55:12
Kamala Masters
The Buddha likened faith to a seed, an intention, to grow in the direction of wisdom and compassion, to venture beyond what is known. The seed sends down roots which take in nourishment to grow the seed. The roots are likened to virtuous activity. From there, sprouts grow, blossom and bear the fruits of serenity and insight.

2004-10-28 Equanimity 60:28
Kamala Masters
Equanimity is resting the mind before it falls into extremes of reactivity. The spacious, calm balance of equanimity can contain both the joys and sorrows of life— supporting mindfulness and the opening to deeper wisdom when we open to "how it is." Moment to moment, equanimity leads to a great respect and to alignment with the truths that liberate.

2007-01-03 What Comes Next In Our Wild, Precious Lives? - part 1 57:24
Donald Rothberg
In our lives we often ask: "What comes next?" in my practice, in my life. We may feel stuck, or energized but not know how to manifest concretely in our lives. We explore the nature of our wold unfolding and some practical ways to tune into "what wants to come next?"