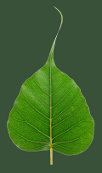 Please support Dharma Seed with a 2023 year-end gift.
Your donations allow us to offer these teachings online to all.



The greatest gift is the
gift of the teachings

Dharma Talks

1991-02-17 Challenge Of Life 39:15
Vimalo Kulbarz
How to deal with pleasant and unpleasant situations, temptation, non-acceptance, happiness, and suffering in such a way that they help us to grow and find inner peace.