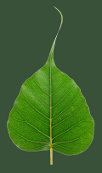 Please support Dharma Seed with a 2023 year-end gift.
Your donations allow us to offer these teachings online to all.



The greatest gift is the
gift of the teachings

Marcia Rose's Dharma Talks

Marcia Rose

I find teaching to be a very deep and powerful "no self" practice. When I connect with others during Dharma talks--in the intimacy of small groups, and while holding meditation practice interviews--I am continually reminded to know, and be, in a place of clarity, spaciousness and immediate presence. Being able to offer students such a place of connection is my greatest pleasure and inspiration, as well as the most appreciated challenge in my teaching practice.