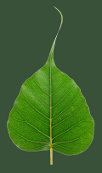 Please support Dharma Seed with a 2023 year-end gift.
Your donations allow us to offer these teachings online to all.



The greatest gift is the
gift of the teachings

Arinna Weisman's Dharma Talks

Arinna Weisman

My teaching practice and my personal practice continually intertwine, each weaving a pattern in the larger tapestry of the Dharma. The theme that threads itself throughout my practice relates to the tremendous pain and suffering, the challenges and difficulties that so many beings face, and the possibility of awakening from this suffering. From this immediate calling I've woven the purpose of my life.