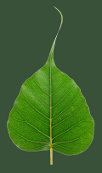 Please support Dharma Seed with a 2023 year-end gift.
Your donations allow us to offer these teachings online to all.



The greatest gift is the
gift of the teachings

Christopher Titmuss's Dharma Talks

Christopher Titmuss

My engagement in teaching the dharma, to point to a free and liberated life, has remained the same since the first day I started. It is my unwavering commitment to inspire people that such a life is accessible to us all, here and now. This is what sustains me and gives me enthusiasm.