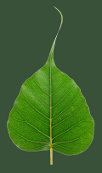 The greatest gift is the
gift of the teachings

Dharma Teachers

Leslie Booker

Booker brings her heart and wisdom to the intersection of Dharma, embodied practice, and activism. She began working with system-involved populations in 2005 and was a senior teacher and Director of Trainings with Lineage Project for 10 years, and facilitated an intervention on Riker's Island from 2009-2011 through NYU. Booker shares her expertise nationally on creating culturally responsive environments and changing the paradigm of self and community care. She has spoken at Mind&Life Institute's International Symposium, Contemplative Minds in Higher Education, and Mindfulness in Education conferences, as well as at universities across the country. She is a co-founder of the Yoga Service Council at Omega Institute, and the Meditation Working Group of Occupy Wall Street. Booker is a co-author of Best Practices for Yoga in a Criminal Justice Setting, a contributor to Georgetown Law's Center on Poverty and Inequality's report on Gender & Trauma, YOGA: The Secret of Life, and Sharon Salzberg's book Happiness at Work. Booker is on faculty with the Engaged Mindfulness Institute and Off the Mat Into the World. She is a graduate of Spirit Rock's Mindful Yoga and Meditation training (2012), Community Dharma Leaders' Training (2017), and will complete Spirit Rock's Teacher Training in 2020.



Lila Kate Wheeler

Kate Lila Wheeler began teaching meditation in the mid-1980s and continues to practice with teachers in Theravada and Tibetan Buddhist lineages. Writing is an important part of her life; she has recently completed a second novel.



Madeline Klyne

Madeline has loved the Dharma since 1986. She is Co-founder and a Teacher of South Shore Insight. Madeline teaches at Cambridge Insight Meditation Center and at Insight Meditation Society. Madeline teaches retreats for LGBTQ communities at Spirit Rock Meditation Center and Garrison Institute. She also worked at UMASS Medical Center for Mindfulness, Healthcare and Society teaching Mindfulness-Based Stress Reduction in MA prisons.



Marcia Rose

I find teaching to be a very deep and powerful "no self" practice. When I connect with others during Dharma talks--in the intimacy of small groups, and while holding meditation practice interviews--I am continually reminded to know, and be, in a place of clarity, spaciousness and immediate presence. Being able to offer students such a place of connection is my greatest pleasure and inspiration, as well as the most appreciated challenge in my teaching practice.




Mark Coleman

Mark Coleman has been engaged in meditation practice since 1981, primarily within the Insight meditation tradition. He has been teaching meditation retreats since 1997. His teaching is also influenced by his studies with Advaita Vedanta and Tibetan teachers in Asia and the West, and through his teacher training with Jack Kornfield. Mark primarily teaches at Spirit Rock Meditation Center in California, though he also teaches nationally, in Europe and India.




Mark Nunberg

Mark Nunberg began his Buddhist practice in 1982 and has been teaching meditation since 1990. He co-founded Common Ground Meditation Center in Minneapolis, MN in 1993 and continues to serve as the center's guiding teacher.