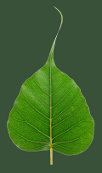 The greatest gift is the
gift of the teachings

Dharma Teachers

Melanie Waschke

Melanie Waschke has had a Meditation practice since her early twenties. She has been deeply involved in the mindfulness practice taught by Thich Nhath Hanh, living in his retreat centers for over a year as well as doing a lot of long term practice in the Vipassana tradition worldwide. Currently she is part of the teacher training program led by Jack Kornfield, Joseph Goldstein and others. Melanie Waschke is a clinical psychologist, working in Germany. She teaches meditation in English and German.



Michael Grady

I find that practitioners can practice Vipassana for a long time without paying attention to the role that fear plays in their lives. Living with fear that is unacknowledged leads to fragmentation in life and practice. I encourage people to look at the energy of fear, for fear can limit our access to freedom.




Michele McDonald

Because I've been teaching in Burma the last three years, I've been able to see how mindfulness can be nourished by a culture that supports the ancient liberation teachings and by daily experiences of happiness arising from acts of generosity, morality and renunciation. Thus the practice of Buddhism and the living of Buddhism are woven together in a seamless tapestry.




Mushim Ikeda

Mushim Patricia Ikeda is a co-founder of East Bay Meditation Center, EBMC, in Oakland, California. She's currently a core teacher at EBMC, and guiding teacher of an award-winning yearlong program training social justice activists in secular mindfulness. She has published Buddhist-related nonfiction and poetry widely for journals like Lion's Roar, Buddhadharma, and Tricycle, and she is the recipient of a Global Diversity Leadership Award.



Myoshin Kelley

So much of my inspiration and joy comes from bearing witness to the unfolding of the dharma in myself and others. My teaching is most engaging when I'm involved in an on-going relationship with students and having the opportunity, and honor, to see what's happening in their lives. We may begin our practice on our cushions; and yet, as we learn to bring practice to all corners of our lives, we get a glimmer of the true possibility of liberation.




nakawe cuebas

nakawe cuebas feels blessed to have started along the Buddhist path in 1998 with S.N. Goenka. She then continued under the guidance of Gina Sharpe, and now studies with various other teachers, focusing on longer-term retreats. She serves as a mentor for the Prisoner Correspondence Course, sponsored by the BAUS, and is a midwife in the Bronx community. She is a participant in the 2017-2021 IMS Teacher Training Program.