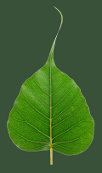 Please support Dharma Seed with a 2023 year-end gift.
Your donations allow us to offer these teachings online to all.



The greatest gift is the
gift of the teachings

Retreat Dharma Talks

Finding Freedom in the Body: Mindfulness of the Body as a Gateway to Liberation

2016-09-19 (7 days) Spirit Rock Meditation Center



2016-09-23 The Shared World 58:21
Bob Stahl
More Teaching on the 32 Parts of the Body. The Elements and why we practice, the Path to Freedom.