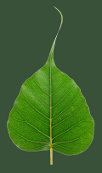 The greatest gift is the
gift of the teachings

Retreat Dharma Talks

Mindful Communication: A Wise Speech Retreat

In this retreat, we connect mindfulness and lovingkindness practice, the Buddha's teachings on Right Speech, relational awareness practices, and Nonviolent Communication).

2018-04-23 (6 days) Sacred Stream Center



2018-04-23 Wise Speech and the Path of Awakening 55:29
Donald Rothberg
We explore (1) the importance of speech practice, (2) the place of speech practice in traditional and contemporary paths of awakening, (3) the central resource from the teachings of the Buddha on speech practice--the four core ethical guidelines, and (4) some ways to implement these guidelines and connect them with other practices.

2018-04-25 Practicing with Thoughts and Emotions in the Context of Speech Practice 67:50
Donald Rothberg
We examine the importance of practicing skillfully with thoughts and emotions as one of the foundations of mindful communication, pointing to several ways of working with thoughts and emotions, with a guided meditation using the "RAIN" method (recognize, accept, develop interest and inquire, and "non-identify" with what is occurring).