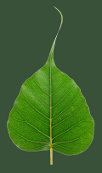 Please support Dharma Seed with a 2023 year-end gift.
Your donations allow us to offer these teachings online to all.



The greatest gift is the
gift of the teachings

Retreat Dharma Talks

July Metta

2018-07-11 (10 days) Spirit Rock Meditation Center



2018-07-16 Developing Inner Sanctuary (Retreat at Spirit Rock) 61:35
Tempel Smith
Through difficult experiencing in practice and in times of easy, loving-kindness meditation purifies and heals the heart, opening us up to inner sanctuary. This ripening of loving kindness sanctuary is the taste of meditative samadhi.