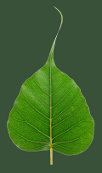 The greatest gift is the
gift of the teachings

Retreat Dharma Talks

Mindfulness Training for Yoga Teachers, Retreat 1

This is the first of three retreats in the Mindfulness Yoga and Meditation Training Program, an in-depth 18-month program for yoga teachers and experienced practitioners that integrates yoga, mindfulness meditation and Patanjali¹s classical yoga system.

2007-10-08 (11 days) Spirit Rock Meditation Center



2007-10-09 Mindfulness Of Body 52:49
Mark Coleman
This talk elucidates the Buddha's teaching on Sattipattana - mindfulness of Body - what is mindfulness, what is its function, and how it illuminates the understanding of suffering, impermanence and selflessness.

2007-10-14 Metta And Compassion 61:04
Mark Coleman
What is the role of loving kindness in Dharma practice. How do we cultivate it, what are the obstacles, and what is the full expression of the heart.