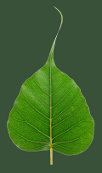 The greatest gift is the
gift of the teachings

Dharma Teachers

Kristina Bare

Kristina Baré is an insight meditation teacher, therapist, and Somatic Experiencing practitioner. She has trained primarily in the Burmese lineages of Ven. Mahasi Sayadaw and Ven. Pa Auk Sayadaw. She enjoys supporting students deepening samadhi, loving-kindness and insight. Opening the door to an expansion of the heart and to liberating wisdom. In support of the Buddha's teachings, Kristina also draws on knowledge from western psychology and Somatic Experiencing. She invites a kind, patient, and embodied approach as a base for samadhi, loving-kindness and insight meditation practices.



La Sarmiento

La Sarmiento has been practicing Vipassana meditation and has been a member of the Insight Meditation Community of Washington (IMCW) since 1998. La's practice and approach to the Dharma has been influenced greatly by the teachings of Tara Brach, Pema Chodron, Larry Yang, Eric Kolvig, Michele McDonald, Cheri Maples, Joe Weston, and Ruth King. In September 2012, La graduated from the Community Dharma Leadership IV program sponsored by Spirit Rock Meditation Center in Woodacre, CA.




Lama Rod Owens

Lama Rod Owens is the Guiding Teacher for the Radical Dharma Boston Collective and teaches with Inward Bound Mindfulness Education (iBme) where he is also a faculty member for the organization's teacher training program. He holds a Master of Divinity degree in Buddhist Studies from Harvard Divinity School with a focus on the intersection of social change, identity, and spiritual practice. He is a co-author of Radical Dharma, Talking Race, Love, and Liberation, which explores race in the context of American Buddhist communities. He also contributed a chapter on working with anger and difficult emotions in the book Real World Mindfulness for Beginners. He has offered talks, retreats, and workshops at Harvard, Yale, Tufts, NYU, and other universities. His current writing project is an exploration of intersectional masculinity and spirituality.



Larry Rosenberg

The method I use most in teaching is anapanasati or mindfulness with breathing. Breath awareness supports us while we investigate the entire mind-body process. It helps calm the mind and gives us a graceful entry into a state of choiceless awareness--a place without agendas, where we are not for or against whatever turns up in the moment.




Larry Yang

Larry Yang, a longtime meditator, trained as a psychotherapist, has taught meditation since 1999 and is a core teacher at East Bay Meditation Center in Oakland, CA. He has practiced in Southeast Asia and was a Buddhist monk in Thailand.



Laura Bridgman

Laura Bridgman began her Dhamma practice in her early teens, and eventually ordained as a nun with Ajahn Sumedho in 1995. She was resident at Amaravati and Chithurst monasteries for eighteen years until moving out to live as a solitary nun in 2010. She has spent extended periods of time with the Burmese teacher Sayadaw U Tejaniya. In 2015 Laura left the monastic tradition to pursue the Diamond Heart (Ridhwan) spiritual path alongside her Vipassana practice. There is much over-lap as it incorporates Buddhist principles and practices.



Leela Sarti

Leela Sarti has been a student of the Buddha's teachings and practices since she was 16 years old. She lives with her family in Sweden and in addition to teaching Insight Meditation retreats internationally works individually with students in her psychotherapy practice in Stockholm. She is a long term student of the Diamond Approach and part of a teacher training program in that tradition.



Leigh Brasington

Leigh Brasington studied the jhanas with the late Ven. Ayya Khema, who authorized him to teach retreats on the jhanas. He was also empowered to teach by Jack Kornfield. He teaches numerous jhana retreats throughout the year, at venues that include Cloud Mountain, Barre Center for Buddhist Studies, Gaia House, Vallecitos, and Southern Dharma.