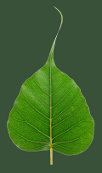 The greatest gift is the
gift of the teachings

Dharma Teachers

Ayya Anopama

Ayya Anopamahas practiced meditation over two decades and spent extensive time in retreat in Burma where she ordained with the Venerable Pa Auk Sayadaw as a Buddhist nun. She had the good fortune to study with various renowned meditation masters of different traditions over the years and to share the Dharma across continents. Her teaching focuses on wakefulness and compassion and integrates the relational practice of Insight Dialogue. She is affiliated with Tilorien Monastery in Belgium and serves the Global Insight Dialogue Community.



Ayya Dhammadīpā

I aspire to offer teachings that are encouraging, that support people to discover how they are an expression of Dhamma. I'm particularly interested in the interplay between stilling and settling the mind, and opening to greater kindness and generosity of heart.



Ayya Jitindriya

Ayya Jitindriyā first trained as a monastic in the lineage of Ajahn Chah & Ajahn Sumedho for over 16 years, from 1988-2004. After leaving the monastic order she gained a Master's degree in Buddhist Psychotherapy Practice with the Karuna Institute in the UK. Returning to live in Australia (her place of birth) in 2008, she practiced as a Buddhist psychotherapist and taught meditation, Buddhism and psychotherapy in various capacities. She was the Director of Training for AABCAP (Australian Association of Buddhist Counsellors and Psychotherapists) for several years. In early 2018 Jitindriyā re-entered the monastic life at Santi Forest Monastery in NSW and held the role of guiding teacher and Spiritual Director there for a time. In 2021 she helped to set up Viveka Hermitage in Southern NSW where she now resides.



Ayya Medhanandi

Ayyā Medhānandī Bhikkhunī, is the founder and guiding teacher of Sati Sārāņīya Hermitage, a Canadian forest monastery for women in the Theravāda tradition. The daughter of Eastern European refugees who emigrated to Montreal after World War II, she began a spiritual quest in childhood that led her to India, Burma, England, New Zealand, Malaysia, Taiwan, and finally, back to Canada.




Ayya Santacitta

Santacitta Bhikkhuni hails from Austria and trained as a nun in England & Asia from 1993 until 2009, primarily in the lineage of Ajahn Chah. Since 2002, she has also received teachings in the lineage of Dilgo Khyentse Rinpoche. She is committed to our planet as a living being and resides at 'Aloka Earth Room', currently located in San Rafael, California. Santacitta Bhikkhuni stammt aus Österreich and begann ihre Nonnenausbildung 1993 in England & Asien, vor allem in der Traditionslinie von Ajahn Chah. Seit 2002 empfängt sie auch Unterweisungen in der Traditionslinie von Dilgo Khyentse Rinpoche. Sie ist unserem Planeten als lebendes Wesen verpflichtet und lebt im 'Aloka Earth Room' in San Rafael, Kalifornien.



Ayya Santussika

Ayya Santussika, in residence at Karuna Buddhist Vihara (Compassion Monastery), spent five years as an anagarika (eight-precept nun), then ordained as a samaneri (ten-precept nun) in 2010 and as a bhikkhuni (311 rules) in 2012 at Dharma Vijaya Buddhist Vihara in Los Angeles.




Bhante Bodhidhamma

​Bhante Bodhidhamma, as lay person practiced at Throssel Hole Zen Priory in north England, later with Sayadaw U Janaka in Burma and at various places with Sayadaw U Pandita.​ ​He ​ ordained in ​1986 and spent 8 years in Sri Lanka, returning to UK in 1998. He was the resident teacher at Gaia House, UK, 2001-2004. In 2007, he founded Satipanya Buddhist Retreat on the borders of Wales., devoted to vipassana in the tradition of the Mahasi Sayadaw. ​



Bhante Buddharakkhita

Bhante Buddharakkhita was born and raised in Uganda. Meditating since 1993, he was ordained as a Theravada Buddhist monk in 2002. Now residing at Bhavana Society in WV, he teaches worldwide and in 2005 founded the Uganda Buddhist Centre.