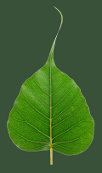 The greatest gift is the
gift of the teachings

Dharma Teachers

Alex Haley

Alex Haley is the Director of Mindfulness Programs at the University of Minnesota's Center for Spirituality & Healing where he teaches, assists with research and sets the strategy for the mindfulness program area. He has been trained by the Center for Mindfulness, the Somatic Experiencing Trauma Institute, Spirit Rock Meditation Center, the Insight Meditation Society and the Coaches Training Institute. He has practiced meditation for over 15 years, including many months of intensive retreat practice, and worked for start-ups, mid-sized companies and large multinationals both domestically and internationally in legal and business roles. Alex is a founding member of the Mindfulness for Students network and leads residential retreats around the country. For more info visit www.alexanderhaley.org.



Alexis Santos

Alexis has practiced Insight Meditation in India, Burma and the US since 2001. He has been a long-time student of Sayadaw U Tejaniya, including several years of training as a Buddhist Monk under his guidance. Alexis' teaching emphasizes knowing the mind through a natural and relaxed continuity. He brings a practical, intuitive and compassionate approach to the development of wisdom and qualities of the heart.



Amita Schmidt

Amita Schmidt is a licensed clinical social worker with a focus on trauma and meditation. She was the resident teacher at Insight Meditation Society from 2000-2006. She is the author of "Dipa Ma: The Life and Legacy of a Buddhist Master." She also has practiced with Adyashanti, a teacher of non-dual awareness.



Amma Thanasanti

Amma Ṭhanasanti is a California born spiritual teacher dedicated to serving all beings. Since she first encountered the Dharma in 1979, she has been committed to awakening. As a former Buddhist nun of 26 years, she combines the precision and rigor of the Ajahn Chah Forest Tradition, compassion, pure awareness practices and a passion for wholeness. Amma has been teaching intensive meditation retreats in North America, Europe, Australia and Asia since 1995. She invites an openness to pause and inquire into the truth of the present moment, integrating what is liberating at the core of our human condition.



Anam Thubten

As a young child growing up in Tibet, Anam Thubten was intent on entering the monastery, where for much of his childhood and young adult life he received the benefit of extensive academic and spiritual training from several teachers in the Nyingma branch of Tibetan Buddhism. He conveys the Dharma with the blessing of teachers Khenpo Chopel, Lama Garwang and others gone before in a lineage of wisdom holders and enlightened masters. During his formative years in Tibet he also developed a special affinity with a yogi and lifetime hermit Lama Tsurlo, who remains a deep source of inspiration in Anam Thubten's expression of the Dharma.




Andrea Fella

Andrea Fella is the co-teacher at the Insight Meditation Center and the Insight Retreat Center. She has been practicing Insight Meditation since 1996, and teaching Insight Meditation since 2003. She is particularly drawn to intensive retreat practice, and has done a number of long retreats, both in the United States and in Burma. During one long practice period in Burma, she ordained as a nun with Sayadaw U Janaka. Andrea is especially drawn to the wisdom teachings of the Buddha. Her teachings emphasize clarity and practicality. Andrea is a member of the Spirit Rock Teachers Council, and teaches residential retreats for IMC and other retreat centers around the country



Anna Douglas

The Dharma is a refuge and a gift, available to anyone who values and nourishes it through practice. After working with mindfulness and loving-kindness for nearly 25 years, I have found these practices to be good friends who follow me everywhere, present through all the ups and downs of my life.




Anne Cushman

Anne Cushman is the co-director of Spirit Rock's Mindfulness Yoga and Meditation Training. She teaches mindful yoga and embodied meditation retreats both nationally and online and offers regular classes in the integration of meditation and creativity. She's the author of the novel Enlightenment for Idiots; the spiritual India travel guide From Here to Nirvana; and Moving Into Meditation, a mindfulness course for yoga practitioners. Her essays on yoga, meditation and daily life are widely published. A practitioner of both Buddhist meditation and yoga since the early 80s, she is a graduate of Spirit Rock's Community Dharma Leader program and has completed the IMS/Spirit Rock dharma teacher training program (2016). She teaches yoga as a support for and an expression of meditative awareness, compassion and insight.



Annie Nugent

Annie Nugent has practiced since 1979 and was an IMS Resident Teacher, 1999-2003. Her teaching style aims to reveal how all aspects of our lives can help us come to a clear and direct understanding of the Truth.