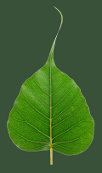 The greatest gift is the
gift of the teachings

Dharma Teachers

Bhante Henepola Gunaratana

Bhante Henepola Gunaratana is the founding abbot of the Bhavana Society. Born in rural Sri Lanka, he has been a monk since age 12 and took full ordination at age 20 in 1947. He came to the United States in 1968. "Bhante G" (as he is fondly called by his students) has written a number of books, including the now-classic meditation manual Mindfulness In Plain English and its companion Eight Mindful Steps to Happiness. Bhante G regularly leads retreats on vipassana, mindfulness, metta (Loving-friendliness), concentration, and other topics both at the Bhavana Society and elsewhere.




Bhante Khippapanno

Bhante Khippapanno, ordained a Buddhist monk in 1949, practiced vipassana in India and Burma with Dipa Ma, Mahasi Sayadaw and Shwe Oo Min Sayadaw. He founded Jetavana Vihara, Washington, DC, 1982, and Sakyamuni Meditation Center, CA, 1988. He helped establish Phuoc Son Meditation Center, Vietnam, 1994.



Bhante Sujato

Bhante Sujato left a career as a musician to become a Buddhist monk in 1994. He took higher ordination in Thailand and lived there in forest monasteries and remote hermitages. He spent several years at Bodhinyana Monastery in Western Australia before founding Santi Forest Monastery in New South Wales in 2003. Following Bhante Sujato's wishes, Santi became a nun's monastery in 2012, and he returned to live in Bodhinyana. In 2019, Bhante Sujato moved to Sydney to establish Lokanta Vihara (the Monastery at the End of the World) with his long term student, Bhante Akaliko, to explore what it means to follow the Buddha's teachings in an era of climate change, globalised consumerism, and political turmoil.



Bhikkhu Analayo

Ven. Bhikkhu Analayo was born in Germany in 1962 and ordained in Sri Lanka in 1995. In the year 2000 he completed a PhD thesis on the Satipatthana-sutta at the University of Peradeniya which was published as the highly regarded book Satipatthana: The Direct Path to Realization. At present, he is a professor at the Numata Center for Buddhist Studies, University of Hamburg, and works as a researcher at Dharma Drum Buddhist College, Taiwan.



Bhikkhu Bodhi

Bhikkhu Bodhi is an American Buddhist monk originally from New York City. He lived as a monk in Sri Lanka for 24 years and now lives at Chuang Yen Monastery in upstate New York. Ven. Bodhi has many important publications to his credit, either as author, translator or editor, including The Middle Length Discourses of the Buddha (Majjhima Nikaya, 1995) and The Connected Discourses of the Buddha (Samyutta Nikaya, 2000). A full translation of the Anguttara Nikaya is due out in 2011. In 2008 he founded Buddhist Global Relief, a Buddhist organization dedicated to providing relief from poverty and hunger among impoverished communities worldwide.



Dhammaruwan

Rather than teaching the theory of meditation through lectures and public forums alone, Bhanté's teaching propels around the "Nirodha Retreat" making yogis benefit from a training of meditation lifestyle practice in a silent and secluded environment which many find as a life changing experience and immeasurable asset for self development.




Sayadaw U Jagara

Born in Canada, Ven. U Jagara was introduced to Buddhist practice in the early 1970's by Robert Hover, and ordained as a monk under the Venerable Mahasi Sayadaw in Burma in 1979. He spent 15 years in Sri Lanka combining meditation with the study of Buddhist texts and periodically traveled to India where he practiced in intense retreats with S. N. Goenka. For several years he conducted retreats in India, America, Europe and Asia in the S.N. Goenka tradition. Since 1995 U Jagara has trained under the guidance of Pa Auk Sayadaw, the Burmese master renowned for his faithful adherence to the Visuddhimagga as both a practical guide to jhana and a detailed exposition of direct analytical approaches to vipassana. U Jagara assists Pa Auk Sayadaw in the teaching.