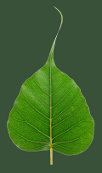 Please support Dharma Seed with a 2020 year-end gift.
Your donations allow us to offer these teachings online to all.



The greatest gift is the
gift of the teachings

Dharma Teachers

Ayya Medhanandi

Ayyā Medhānandī Bhikkhunī, is the founder and guiding teacher of Sati Sārāņīya Hermitage, a Canadian forest monastery for women in the Theravāda tradition.




Ayya Santacitta

After being inspired by the presence & teachings of Ajahn Buddhadasa, i ordained 1993 at Amaravati Buddhist Monastery, UK. In 2009 i co-founded Aloka Vihara Forest Monastery in the Sierra Foothills of California, where i enjoy creating sanctuary close to nature, practicing in community and bringing wisdom traditions to the environmental movement. i also offer teachings in German, my mother tongue.



Ayya Santussika

Ayya Santussika, in residence at Karuna Buddhist Vihara (Compassion Monastery), spent five years as an anagarika (eight-precept nun), then ordained as a samaneri (ten-precept nun) in 2010 and as a bhikkhuni (311 rules) in 2012 at Dharma Vijaya Buddhist Vihara in Los Angeles.




Bhante Bodhidhamma

​Bhante Bodhidhamma, as lay person practiced at Throssel Hole Zen Priory in north England, later with Sayadaw U Janaka in Burma and at various places with Sayadaw U Pandita.​ ​He ​ ordained in ​1986 and spent 8 years in Sri Lanka, returning to UK in 1998. He was the resident teacher at Gaia House, UK, 2001-2004. In 2007, he founded Satipanya Buddhist Retreat on the borders of Wales., devoted to vipassana in the tradition of the Mahasi Sayadaw. ​



Bhante Buddharakkhita

Bhante Buddharakkhita was born and raised in Uganda. Meditating since 1993, he was ordained as a Theravada Buddhist monk in 2002. Now residing at Bhavana Society in WV, he teaches worldwide and in 2005 founded the Uganda Buddhist Centre.



Bhante Henepola Gunaratana

Bhante Henepola Gunaratana is the founding abbot of the Bhavana Society. Born in rural Sri Lanka, he has been a monk since age 12 and took full ordination at age 20 in 1947. He came to the United States in 1968. "Bhante G" (as he is fondly called by his students) has written a number of books, including the now-classic meditation manual Mindfulness In Plain English and its companion Eight Mindful Steps to Happiness. Bhante G regularly leads retreats on vipassana, mindfulness, metta (Loving-friendliness), concentration, and other topics both at the Bhavana Society and elsewhere.




Bhante Khippapanno

Bhante Khippapanno, ordained a Buddhist monk in 1949, practiced vipassana in India and Burma with Dipa Ma, Mahasi Sayadaw and Shwe Oo Min Sayadaw. He founded Jetavana Vihara, Washington, DC, 1982, and Sakyamuni Meditation Center, CA, 1988. He helped establish Phuoc Son Meditation Center, Vietnam, 1994.



Bhikkhu Analayo

Ven. Bhikkhu Analayo was born in Germany in 1962 and ordained in Sri Lanka in 1995. In the year 2000 he completed a PhD thesis on the Satipatthana-sutta at the University of Peradeniya which was published as the highly regarded book Satipatthana: The Direct Path to Realization. At present, he is a professor at the Numata Center for Buddhist Studies, University of Hamburg, and works as a researcher at Dharma Drum Buddhist College, Taiwan.