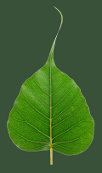 The greatest gift is the
gift of the teachings

Dharma Teachers

Brian Lesage

Brian Lesage has practiced Buddhist meditation since 1988 and has taught meditation since 2000. He has studied in the Zen, Theravada and Tibetan schools of Buddhism. He was ordained in the Rinzai Zen tradition in 1996. His training in Vipassana Meditation includes doing extended meditation retreats in Myanmar (Burma), Nepal, and India as well as numerous retreats in the U.S. He leads retreats and teaches meditation courses nationwide.



Carol Wilson

What I most love in my teaching practice is seeing students become dedicated to their own liberation. As their spiritual practice matures, people light up from within when they begin to understand that personal freedom is possible. This commitment to freedom on the part of the student inspires me to find ways to express my deepest understanding and enthusiasm for liberation.




Caroline Jones

Caroline Jones, a member of the Gaia House Teacher Council, has been practicing meditation for 25 years and teaching since 2009. In teaching, she encourages students to discover and deepen ways of engaging with the Dharma to bring healing and liberation.



Charles Genoud

Charles Genoud a pratiqué le bouddhisme de la tradition théravada en Birmanie en Inde et aux États-Unis. Il a également étudié et pratiqué le bouddhisme tibétain depuis 1970. Tout d'abord avec le vénérable Géshé Rabten pendant plusieurs années, puis le maîte Dilgo Khyentsé Rimpoché. Il a suivit les cours de l'école de dialectique à Dharamsala pendant l'année 1975. Exposés en français and in English



Chas DiCapua

Chas DiCapua is currently the Insight Meditation Society's Resident Teacher, and has offered meditation since 1998. He is interested in how each person can fully and uniquely manifest the dharma. He teaches regularly at sitting groups and centers close to IMS.



Chris Cullen

Chris Cullen has practised and studied the Buddha's teachings since 1994 and has been teaching Insight Meditation retreats since 2010. He also teaches for Oxford University's Mindfulness Centre and has a psychotherapy practice in Oxford.