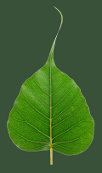 The greatest gift is the
gift of the teachings

Dharma Teachers

Ursula Flückiger

Ursula Flückiger praktiziert Vipassana Meditation seit 1980 mit LehrerInnen wie Ven. Ajahn Sumedho, Joseph Goldstein, Christina Feldman u.a.. Sie erhielt viele Belehrungen in der tibetischen Mahayana Tradition und fühlt sich vor allem durch die Mitgefühlspraktiken sehr inspiriert. Sie arbeitete 17 Jahre für die Organisation der Retreats der Dhamma Gruppe Schweiz und zehn Jahre in eigener Praxis für Hakomi Psychotherapie. Seit 1990 wirkt sie als Meditationslehrerin und ist Mitbegründerin des Meditationszentrums Beatenberg.



Vance Pryor

Vance Pryor, PsyD, began insight meditation in 1998. He has been deeply influenced by the teachings of Sayadaw U Pandita and Sayadaw U Tejaniya. His training to become a teacher has been supported by the mentorship of Steve Armstrong and Kamala Masters. He is currently participating in IMS's 2017-2021 Teacher Training Program.



Victor von der Heyde

Victor von der Heyde is an Australian dharma teacher. His main teacher was Rob Burbea. Victor was co-founder of Sydney Insight Meditators and the Bodhgaya Development Association.




Victoria Cary

Victoria Cary has been practicing insight meditation and studying the Dharma since 2006. She is currently in Retreat Teacher Training at Spirit Rock Meditation Center, where she previously graduated from the Community Dharma Leaders program. Victoria is the co-founder and one of the core teachers of San Francisco People of Color Insight Sangha. Victoria has worked as a volunteer at Zen Hospice and is particularly interested in the integration of the Dharma in everyday life.



Vimalo Kulbarz

Vimalo, Anagarika (Walter Kulbarz): German-born meditation teacher. Born 1931. 1958: samanera ordination at former Thai Embassy, London with twin brother (Dhamko) by Chao Khun Vimaladhammo, Abbot of Wat Mahathat, Bangkok. Both trained as samaneras under Ven Pannavaddho. Bhikkhu ordination in Rangoon. 1967-76: resident in Thailand. Returned to Germany, disrobed and is currently attached to Haus der Stile, Roseburg, near Hamburg. (quoted from The Buddhist Handbook by John Snelling, 1991).



Vinny Ferraro

Vinny Ferraro has been practicing meditation since 1993. He has studied with several renowned spiritual teachers including Ajahn Sumedho and the Dalai Lama. In 1998, he spent a year sitting bedside with the dying through the San Francisco Zen Center Hospice Program, as well as experiencing "A Year to Live" practice (based on the book by Stephen Levine). He has taught meditation to incarcerated youth and adults and is currently the head trainer for MBA, The Mind Body Awareness Project. Vinny also leads workshops for youth in schools internationally for a non-profit organization called Challenge Day. He is a Spirit Rock Community Dharma Leader and has been teaching the weekly Friday night insight meditation group Urban Dharma in San Francisco since 2004.



Wes Nisker

Wes Nisker is a dharma teacher, author, radio commentator and performer. He is the founder and co-editor of Inquiring Mind and a member of the Spirit Rock Teachers Council. His latest book is Crazy Wisdom Saves the World Again!



Will Kabat-Zinn

Will Kabat-Zinn has practiced Vipassana meditation intensively in the U.S. and in Burma for over ten years. He currently lives in the San Francisco Bay Area and teaches regularly at SF Insight, Spirit Rock, and at meditation centers around the country. For eight years Will taught meditation and awareness practices to incarcerated youth in New York City and Oakland. In addition to sharing the Dharma, Will is an MFT Intern in private practice in San Francisco and Oakland. He completed four years of teacher training with Jack Kornfield.