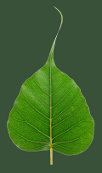 The greatest gift is the
gift of the teachings

Dharma Teachers

Rob Burbea

ROB BURBEA (1965-2020) was Gaia House's much-loved resident teacher for 10 years from 2005 - 2015, when he was diagnosed with pancreatic cancer. During his time at Gaia House, Rob wrote Seeing that Frees: Meditations on Emptiness and Dependent Arising (seeingthatfrees.com) – an important and influential work that continues to shape and open the meditative exploration of many. Emerging from this deep experiential understanding of emptiness, Rob dedicated much of his time and energy during the last years of his life to conceiving, developing, and establishing a new body of teachings that he called 'A Soulmaking Dharma'. Before his death, Rob initiated the Hermes Amara Foundation (HAF), an organisation that is working to preserve and develop Rob's vast Dharma teaching legacy, and to support practitioners and teachers who are engaged with these teachings. To join the HAF mailing list and find out more about Rob's work please go to hermesamara.org or get in touch at hermes.amara@gmail.com Rob was also a guiding teacher of Freely Given Retreats (freelygivenretreats.org), a co-founder of Sanghaseva, an organisation exploring the Dharma through international service work (sanghaseva.org) and a co-initiator of DANCE, the Dharma Action Network for Climate Engagement (thedancewebsite.org).



Robert K. Hall

Robert K Hall M.D. was a psychiatrist and a lay Buddhist priest. Once a student of Fritz Perls and Ida Rolf, he had been a pioneer in the integration of Gestalt psychology, bodywork, and meditation for many years. Dr. Hall was co-founder of Lomi School in northern California, and led Vipassana meditation retreats at Spirit Rock Meditation Center in California, and in Todos Santos, Baja Sur, Mexico where he lived from 2001, offering weekly Dharma talks and guided meditation until his death in 2019.



Rodney Smith

More and more, the teaching practice takes me into the community where I engage directly with students. My focus right now is on bringing the continuity of the Dharma into the market place. Although retreating is an important form for self-knowledge, I find myself less interested in the immediate results of a retreat and more interested in helping students investigate their relationship to the ups and downs of their everyday life.




Roxanne Dault

A dedicated practitioner of Vipassana (insight) meditation, Roxanne Dault (she, her) has sat many long retreats in Asia and in the West. Roxanne is a Guiding Teacher at True North Insight where she teaches weekly sits and residential retreats. She is involved in different projects to share the Dharma in the West. She has completed the four-year Insight Meditation Society (IMS) Teacher Training. Her teaching is influenced by indigenous spiritual practices, her many travels and her experience in Somatic Experiencing®, a body-mind approach aimed at relieving the symptoms of trauma. Roxanne wants to share her love for the Dharma so that we can all touch freedom in every moment! She speaks French, English and is learning her ancestors' language, Anishinaabemowin. www.roxannedault.ca



Ruth Denison

Ruth Denison studied in Burma in the early 1960s with the meditation master Sayagi U Ba Khin. She has been teaching since 1973 and is founder of Dhamma Dena, a desert retreat center in Joshua Tree, CA, and The Center for Buddhism in the West in Germany.



Ruth King

Ruth King is an insight meditation teacher and emotional wisdom author and life coach. Mentored in Theravada Buddhism and the Dzogchen tradition of Tibetan Buddhism, King teaches at insight meditation communities nationwide and offers the Mindful of Race Training program to teams and organizations. King is on the teacher's council at Spirit Rock Meditation Center, and is the author of several publications including Mindful of Race: Transforming Racism From The Inside Out. www.RuthKing.net



Sally Armstrong

Sally Clough Armstrong began practicing vipassana meditation in India in 1981. She moved to the Bay Area in 1988, and worked at Spirit Rock until 1994 in a number of roles, including executive director. She began teaching in 1996, and is one of the guiding teachers of Spirit Rock's Dedicated Practitioner Program. Sally has always been inspired by the depth and the breadth of the Buddha's teaching, as presented in the suttas of the Pali Canon, because the truth and power of the Buddha's words still speak to us today. Her intention in teaching is to make these ancient texts and practices accessible and relevant to all levels of practitioner, from the very new to the dedicated meditator.