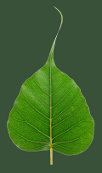 The greatest gift is the
gift of the teachings

Dharma Teachers

Thanissara

Thanissara, originally from London, was a nun for 12 years in the tradition of Ajahn Chah and has taught internationally the last 30 years. She is co-founder and director of Dharmagiri Sacred Mountain Retreat, South Africa and has an MA in Mindfulness Psychotherapy Practice from the UK. She is co-author of Listening to the Heart, A Contemplative Guide to Engaged Buddhism, author of Time To Stand Up, An Engaged Buddhist Manifesto for Our Earth, and several books of poetry. She currently lives in the North Bay, California and teaches at IMS and is on the Teacher Council at Spirit Rock, a Core Teacher at IMS, and Guiding Teacher of Sacred Mountain Sangha.



Tina Rasmussen

The inspiration for my teaching is to help people discover the direct experience of ultimate truth that underlies conventional reality, and then infuse life with an ever-deepening awareness of this mystery as it manifests in our everyday work and relationships. I have practiced meditation since 1976, and have been authorized to teach by Ven. Pa Auk Sayadaw of Burma.



Trudy Goodman

Trudy Goodman has practiced in the Zen and Theravada traditions since 1974. She founded InsightLA and Growing Spirit (a family program) in Los Angeles. She is the guiding teacher of the Institute for Meditation and Psychotherapy in Cambridge, MA.



Tuere Sala

Tuere Sala is a guiding teacher of Seattle Insight Meditation Society and Capitol Hill Meditation Group. She has over 25 years of Buddhist meditation experience and is currently a participant in IMS's 2017-2021 Teacher Training Program. Her teaching focus is on strengthening the value of everyday urban practice.



Ursula Flückiger

Ursula Flückiger praktiziert Vipassana Meditation seit 1980 mit LehrerInnen wie Ven. Ajahn Sumedho, Joseph Goldstein, Christina Feldman u.a.. Sie erhielt viele Belehrungen in der tibetischen Mahayana Tradition und fühlt sich vor allem durch die Mitgefühlspraktiken sehr inspiriert. Sie arbeitete 17 Jahre für die Organisation der Retreats der Dhamma Gruppe Schweiz und zehn Jahre in eigener Praxis für Hakomi Psychotherapie. Seit 1990 wirkt sie als Meditationslehrerin und ist Mitbegründerin des Meditationszentrums Beatenberg.



Vance Pryor

Vance Pryor, PsyD, began insight meditation in 1998. He has been deeply influenced by the teachings of Sayadaw U Pandita and Sayadaw U Tejaniya. His training to become a teacher has been supported by the mentorship of Steve Armstrong and Kamala Masters. He is currently participating in IMS's 2017-2021 Teacher Training Program.