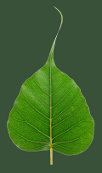 The greatest gift is the
gift of the teachings

Dharma Teachers

Tara Mulay

With a deep love of the classical teachings, I seek to support practitioners in finding joy and liberation in modern life.



Teja Bell

Teja Bell (Fudo Myoo Roshi) is a lineage dharma teacher and Rinzai Zen master, the 85th ancestor of the lineage of Lin-Chi I-Chuan. He teaches dharma and qigong as embodied mindfulness through integrating somatic skills with meditation practices.



Tempel Smith

Tempel Smith spent a year ordained as a monk in Burma and teaches Buddhist psychology and social activism in the San Francisco Bay Area. He is currently part of the IMS/Spirit Rock Teacher Training Program.



Tere Abdala-Romano

Tere is second generation Mexican, with a Lebanese family background. She was born and lived in Mexico City almost all her life. There she became fascinated by Tibetan Buddhism. She moved to Los Angeles in 2002 with her now late husband and three young daughters. Once in LA, she met Trudy Goodman at InsightLA and decided to leave behind her Business career and interest in Geography to devote herself to her family, her personal growth, and the study and practice of Buddhism to enhance her life and the lives of others around her. In LA, Tere became a passionate painter. Her mindfulness journey has strengthened her creativity as a visual artist. She is currently the president of a large growing and successful multinational company in Mexico City and a firm believer of the enormous benefits of mindfulness everywhere. Her heart calls her to share the Dharma with Spanish Speaking communities. She facilitates mindfulness groups in both Spanish and English.



Thanissara

Thanissara, from London, was a nun for 12 years in the tradition of Ajahn Chah and has taught internationally for over 30 years. She is co-founder of Dharmagiri Sacred Mountain Retreat, South Africa, Sacred Mountain Sangha, California, and Chattanooga Insight, Tennessee. She has an MA in Mindfulness Psychotherapy Practice from the Karuna Institute UK and is co-author of Listening to the Heart, A Contemplative Guide to Engaged Buddhism, author of Time To Stand Up, An Engaged Buddhist Manifesto for Our Earth, and several books of poetry. She is a member of the Teacher Council at Spirit Rock and co-guiding teacher of Sacred Mountain Sangha.



Tina Rasmussen

The inspiration for my teaching is to help people discover the direct experience of ultimate truth that underlies conventional reality, and then infuse life with an ever-deepening awareness of this mystery as it manifests in our everyday work and relationships. I have practiced meditation since 1976, and have been authorized to teach by Ven. Pa Auk Sayadaw of Burma.



Trudy Goodman

Trudy Goodman has practiced in the Zen and Theravada traditions since 1974. She founded InsightLA and Growing Spirit (a family program) in Los Angeles. She is the guiding teacher of the Institute for Meditation and Psychotherapy in Cambridge, MA.