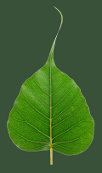 The greatest gift is the
gift of the teachings

Dharma Teachers

Guy Armstrong

What has always engaged me is working with practitioners who are deepening their commitment to the Dharma and then seeing them take a quantum leap in their understanding. My contribution to this commitment is working towards conveying a Theravadan practice with a Mahayana spirit.




Heather Martin

Heather Martin has been meditating since 1972, and practicing Vipassana since 1981. Beginning with S.N. Goenka, she has since been influenced by both Burmese and Thai streams of the Theravada tradition, and by Tibetan Dzogchen with Tsoknyi Rinpoche. Most recently she has been studying with Burmese Sayadaw U Tejaniya.




Heather Sundberg

Heather Sundberg has taught insight meditation since 1999 and completed the Spirit Rock/IMS Teacher Training. Beginning her own meditation practice in her late teens, for the last 25 years, Heather has studied with senior teachers in the Insight Meditation (Vipassana) and Tibetan (Vajrayana) traditions and has sat 1-3 months of retreat a year for almost 20 years. She was the Spirit Rock Family & Teen Program Teacher & Manager for a decade. Between 2010- 2015 she spent a cumulative one-year in study, practice, and pilgrimage in Asia. Since 2011, she has been a Teacher at Mountain Stream Meditation Center and sister communities in the Sierra Foothills, and also teaches nationally, especially at Spirit Rock Meditation Center. Her teaching emphasizes embodiment, compassion and practical wisdom.



Howard Cohn

The more I rest in present awareness, and don't separate myself out from life, the more I appreciate the impact that I have on others. Only when I am present am I sensitive to my connection to the world, am I able to feel how important it is to be non-harming in my words and actions. When I am lost in thought, I lose that simplicity and sensitivity.




Hugh Byrne

Hugh Byrne, Ph. D. is a senior teacher with the Insight Meditation Community of Washington. He completed a four-year teacher training at Spirit Rock Meditation Center and the Insight Meditation Society led by Jack Kornfield. Hugh is also trained in and teaches Mindfulness-Based Stress Reduction (MBSR) and has completed training in Somatic Experiencing, a mind-body approach to healing trauma. He is a co-founder of the Washington Buddhist Peace Fellowship.




Jack Kornfield

Over the years of teaching, I've found a growing need for profound lovingkindness and compassion--a transformation of the heart--to underlie the insights and understandings that come out of the practice. An opening of the mind needs to be supported by compassion from the heart if the practice is to be integrated, fulfilled, and lived in our lives.




Jake Dartington

Jake Dartington has practised Buddhist meditation since 1995 and trained as a meditation teacher with Christina Feldman, the co-founder of Gaia House in Devon. He began to teach retreats and meditation courses in 2007. As well as teaching at Gaia House, Jake leads daylong and evening courses at various places around the country. He teaches Insight Meditation, Mindfulness courses and yoga in Nottingham.



James Baraz

I try to convey that the wisdom and compassion we are looking for is already inside of us. I see practice as learning how to purify our mind and heart so we can hear the Buddha inside. In doing so, we naturally embody the dharma and help awaken that understanding and love in others we meet.