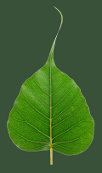 The greatest gift is the
gift of the teachings

Dharma Teachers

Kamala Masters

It has long been important for me to offer the purity of the teachings of the Buddha in a way that connects with our common sense and compassion as human beings, which allows for the natural blossoming of wisdom.



Kate Johnson

Hi! I'm a meditation teacher, facilitator and writer based in Philadelphia. I teach classes and retreats on mindfulness, creativity, and social change in museums, universities, and meditation retreat centers all around. A lifelong dancer turned systems change nerd, I've also trained hundreds of business and nonprofit leaders to use embodied awareness practices that support resilience, spark innovation, shift culture and inform organizational transformation. I just finished a book called Radical Friendship: Seven Ways to Love Yourself and Find Your People in an Unjust World (August 2020 - Shambhala Publications).



Kate Munding

Kate Munding is co-guiding teacher of IMCB. She has been practicing since 2002 and has done numerous 1-2 month intensive practice periods. Kate is currently in Spirit Rock's Teacher Training program. Kate has also trained approximately 2,000 educators, therapists, and parents in mindful awareness techniques and philosophy in the U.S. and abroad.




Katy Wiss

Katy Wiss began meditating in 1976. In 2002, she shifted to a focus on Vipassana meditation. She graduated in 2012 from Spirit Rock's Community Dharma Leaders Program. She has also completed Spirit Rock's Dedicated Practitioners Program and other advanced study and practice courses at New York Insight Meditation Center with Gina Sharpe, and Chuang Yen Monastery with Bhikkhu Bodhi. She regularly teaches insight meditation at Katonah Yoga in Bedford Hills, NY and Western Connecticut State University where she teaches relational communication. Her aspiration is for relational communication to begin to repair trauma. Her classes focus on listening, emotion, and family dynamics. Her practice focuses in part on ways to bring together the spiritual study of insight and kindness, and the academic study of relational communication. She is also interested in meditation, pain, and chronic illness.



Kevin Griffin

Kevin Griffin is the author of the seminal 2004 book "One Breath at a Time: Buddhism and the Twelve Steps" and the recent "A Burning Desire: Dharma God and the Path of Recovery". He has been practicing Buddhist meditation for three decades and been in recovery since 1985. He's been a meditation teacher for almost fifteen years. His teacher training was at Spirit Rock Meditation Center where he currently leads Dharma and Recovery classes.



Kirsten Kratz

Kirsten Kratz has practiced Buddhist meditation in Asia and the West since 1993. She started teaching in 2006 and since 2015 she has been 'teacher in residence' supporting those on personal retreat at Gaia House. Her love and understanding of Dharma has been strongly influenced by, among others, the teachings of her friend and teacher colleague, Rob Burbea. One of her particular passions is exploring how wisdom teachings can foster appropriate responses to the challenges of our time, and Kirsten sees her involvement in activism as an important expression of her practice. Kirsten is co-initiator of the "Dharma Action Network for Climate Engagement" (DANCE) and supporting teacher of Freely Given Retreats.



Kittisaro

Kittisaro, from Tennessee, a Rhodes Scholar and a Buddhist practitioner for over 35 years including 15 years as a Theravada monk in the Forest School of Ajahn Chah. He is also a practitioner of Pure Land and Chan Buddhism. He is co-founder, with Thanissara of Dharmagiri Sacred Mountain Retreat in South Africa and has completed two year long retreats. Kittisaro currently lives in the North Bay, California, teaches at IMS and Spirit Rock, and is co-author of Listening to the Heart, A Contemplative Journey to Engaged Buddhism. He lives in the North Bay CA, and is on the Teacher Council at Spirit Rock, and is a core teacher at IMS.



Kittisaro & Thanissara

Kittisaro & Thanissara, both former monastics in the Forest Tradition of Ajahn Chah, are married, teaching partners, and co-founders of Dharmagiri Sacred Mountain Retreat, in South Africa. They are co-authors of Listening to the Heart, A Contemplative Guide to Engaged Buddhism. They currently live in North Bay California where they are Guiding Teachers of Sacred Mountain Sangha, on the Spirit Rock Teacher Council, and are Core Teachers at IMS.



Konda Mason

Konda was introduced to Tibetan Buddhism in 1982. Her love for Vipassana began in 1996, working with Jack Kornfield at the Vallecitos Retreat Center. She has been a regular yoga teacher at Spirit Rock since 1997, teaching many retreats including the annual Metta Retreat and many of the POC retreats. Konda's dharma training includes the East Bay Meditation Center Commit to Dharma program, Spirit Rock Community Dharma Leader and she is currently in the 2020 Spirit Rock Teacher Training program. Konda has taught daylongs, retreats and workshops. She sits on the Board of Directors of Spirit Rock Meditation Center and is on the Advisory Board of the Namchak Foundation Learning Circles. In addition to her spiritual pursuits, Konda is a social entrepreneur, earth and social justice activist. She is the Co-Founder and former CEO of Impact Hub Oakland, a beautiful co-working space that supports socially engaged entrepreneurs and changemakers.