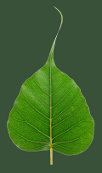 The greatest gift is the
gift of the teachings

Dharma Teachers

Kamala Masters

It has long been important for me to offer the purity of the teachings of the Buddha in a way that connects with our common sense and compassion as human beings, which allows for the natural blossoming of wisdom.



Kate Munding

Kate Munding is co-guiding teacher of IMCB. She has been practicing since 2002 and has done numerous 1-2 month intensive practice periods. Kate is currently in Spirit Rock's Teacher Training program. Kate has also trained approximately 2,000 educators, therapists, and parents in mindful awareness techniques and philosophy in the U.S. and abroad.




Kevin Griffin

Kevin Griffin is the author of the seminal 2004 book "One Breath at a Time: Buddhism and the Twelve Steps" and the recent "A Burning Desire: Dharma God and the Path of Recovery". He has been practicing Buddhist meditation for three decades and been in recovery since 1985. He's been a meditation teacher for almost fifteen years. His teacher training was at Spirit Rock Meditation Center where he currently leads Dharma and Recovery classes.



Kittisaro

Kittisaro, from Tennessee, a Rhodes Scholar and a Buddhist practitioner for over 35 years including 15 years as a Theravada monk in the Forest School of Ajahn Chah. He is also a practitioner of Pure Land and Chan Buddhism. He is co-founder, with Thanissara of Dharmagiri Sacred Mountain Retreat in South Africa and has completed two year long retreats. Kittisaro currently lives in the North Bay, California, teaches at IMS and Spirit Rock, and is co-author of Listening to the Heart, A Contemplative Journey to Engaged Buddhism. He lives in the North Bay CA, and is on the Teacher Council at Spirit Rock, and is a core teacher at IMS.



Kittisaro & Thanissara

Kittisaro & Thanissara, both former monastics in the Forest Tradition of Ajahn Chah, are married, teaching partners, and co-founders of Dharmagiri Sacred Mountain Retreat, in South Africa. They are co-authors of Listening to the Heart, A Contemplative Guide to Engaged Buddhism. They currently live in North Bay California where they are Guiding Teachers of Sacred Mountain Sangha, on the Spirit Rock Teacher Council, and are Core Teachers at IMS.



Konda Mason

Konda was introduced to Tibetan Buddhism in 1982. Her love for Vipassana began in 1996, working with Jack Kornfield at the Vallecitos Retreat Center. She has been a regular yoga teacher at Spirit Rock since 1997, teaching many retreats including the annual Metta Retreat and many of the POC retreats. Konda's dharma training includes the East Bay Meditation Center Commit to Dharma program, Spirit Rock Community Dharma Leader and she is currently in the 2020 Spirit Rock Teacher Training program. Konda has taught daylongs, retreats and workshops. She sits on the Board of Directors of Spirit Rock Meditation Center and is on the Advisory Board of the Namchak Foundation Learning Circles.




La Sarmiento

La Sarmiento has been practicing Vipassana meditation and has been a member of the Insight Meditation Community of Washington (IMCW) since 1998. La's practice and approach to the Dharma has been influenced greatly by the teachings of Tara Brach, Pema Chodron, Larry Yang, Eric Kolvig, Michele McDonald, Cheri Maples, Joe Weston, and Ruth King. In September 2012, La graduated from the Community Dharma Leadership IV program sponsored by Spirit Rock Meditation Center in Woodacre, CA.




Lama Rod Owens

Lama Rod Owens is the Guiding Teacher for the Radical Dharma Boston Collective and teaches with Inward Bound Mindfulness Education (iBme) where he is also a faculty member for the organization's teacher training program. He holds a Master of Divinity degree in Buddhist Studies from Harvard Divinity School with a focus on the intersection of social change, identity, and spiritual practice. He is a co-author of Radical Dharma, Talking Race, Love, and Liberation, which explores race in the context of American Buddhist communities. He also contributed a chapter on working with anger and difficult emotions in the book Real World Mindfulness for Beginners. He has offered talks, retreats, and workshops at Harvard, Yale, Tufts, NYU, and other universities. His current writing project is an exploration of intersectional masculinity and spirituality.