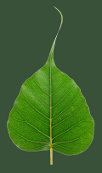 The greatest gift is the
gift of the teachings

Dharma Teachers

Pat Coffey

Pat Coffey, MEd, began his meditation practice over 30 years ago and has taught meditation since 1996. He studied with numerous Asian and Western teachers in the Theravada, Tibetan and Zen traditions. Pat is the founder of IMCC and the co-founder of the Blue Ridge Prison Project. Pat was selected and trained as a meditation teacher in the joint teacher training program of The Insight Meditation Society in Massachusetts and Spirit Rock Meditation Center under the tutelage of Jack Kornfield and Joseph Goldstein. Down-to-earth real world practical dharma is the hallmark of his teaching. The father of two children, owner of several businesses and the holder of several patents, he draws on his varied and rich life experience to articulate the dharma.



Patricia Genoud-Feldman

Patricia Genoud-Feldman has been practicing Buddhist meditation (vipassana and Dzogchen) in Asia and the West since 1984 and teaching vipassana internationally since 1997. She is a co-founder and guiding teacher at the Meditation Centre Vimalakirti in Geneva, Switzerland.



Phillip Moffitt

Phillip Moffitt is co-guiding teacher of Spirit Rock Meditation Center and the founder of the Life Balance Institute. He teaches vipassana (insight) meditation and is the author of two books: "Dancing with Life," which explores the Four Noble Truths, and "Emotional Chaos to Clarity." More information can be found at: www.dharmawisdom.org.



Rabbi Jeff Roth

Rabbi Jeff Roth is the founder and director of The Awakened Heart Project. He was the co-founder of Elat Chayyim where he served as Executive Director and Spiritual Director for 13 years. He is the Author of Jewish Meditation Practices for Everyday Life, Jewish Lights 2009. He is an experienced meditation teacher and the facilitator of over 90 Jewish meditation retreats.



Rebecca Bradshaw

Rebecca Bradshaw is the guiding teacher of the Insight Meditation Center of the Pioneer Valley (www.insightpv.org) in Easthampton, Massachusetts, and one at the guiding teachers at the Insight Meditation Society in Barre, Massachusetts. "My passion is encouraging students to drop into embodied presence, and grounding this presence in wisdom and lovingkindness. When a sense of love and kindness underlies our practice, we can explore life deeply in a truly integrated way, bringing together mind, heart, and body. Wisdom then holds it all in spaciousness. I especially enjoy connecting with young people in the Dharma, teaching students on longer retreats, supporting sangha on a community level, and sharing the dharma in Spanish."